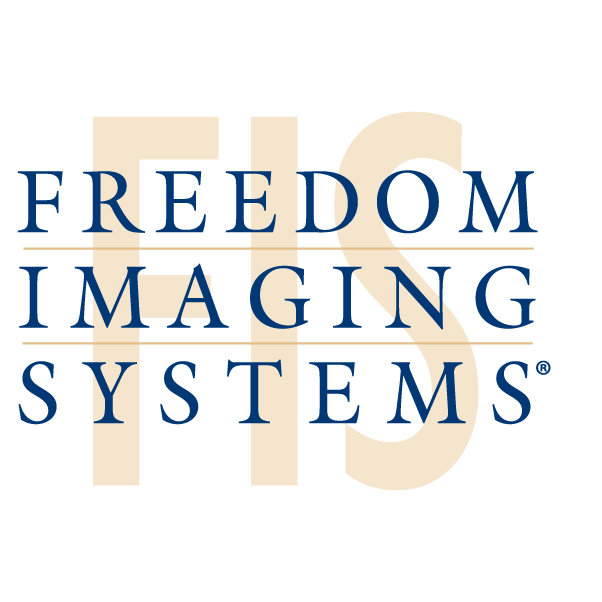 Solstas Lab Partners Implements RICAR Workflow
Solution, FreeWf, for Correspondence Management
Solstas Lab Partners expands the use of Freedom's RICAR system and implements RICAR's paperless workflow solution, FreeWf, to enhance patient and insurance correspondence management in the billing department in Greensboro, NC.
Document and content management often seems like a 'no brainer' investment for businesses dealing with a large volume of the same type of documents. Laboratories find the benefit in using document management for requisition management and workflow functionality. Hospitals and doctors' offices see the benefit in document management to organize and store patient records. The potential benefit of document and management expands past these uses, however. Solstas Lab Partners, for example, uses RICAR to facilitate every aspect of their entire paperless billing process. Recently, Solstas explored and found a need for document and content management elsewhere within the organization.
In July, Freedom representatives took a trip to the Solstas Lab Partners' headquarters in Greensboro, NC. Solstas billing department managers identified the need for better control of correspondence mail received throughout the week. Correspondence comes via U.S. Mail, and includes patient insurance updates, primary care information, medical records requests, client and patient customer service, Medicare and Medicaid correspondences, and various other letters and pieces of information for other departments within Solstas.
Prior to installing RICAR for these documents, one person in the department was in charge of opening mail and sorting and delivering to its proper department. Averaging 300-500 pieces of correspondence per day, this was a lot for one person to handle. Timeliness was near impossible while attempting to work correspondences. There was little chance employees would be able to address a correspondence on time when the process of opening and sorting the mail was at least a month behind.
Now, with the help of a new scanner and Freedom's workflow expertise, correspondence workers have a new way of working the mail. Once the mail is received it is immediately scanned. Scan operators scan a batch of about 50 pieces at a time. Each piece of mail does not need to be separated by hand. After scanning, these batches are immediately available to be 'digitally stapled' and electronically sorted with the click of a button in FreeWf (Workflow) by any correspondence user. This takes the task of sorting the mail online, allowing multiple users to sort the mail. Freedom brings the idea of 'divide and conquer' to a new, electronic level.
With the expansion of RICAR to the correspondence department, Solstas can now track what type of correspondence arrives each week. After a month, it was clear to managers which departments received the most correspondence and which received the least. Managers now have reports that can determine helpful facts like which departments might be understaffed, how many Blue Cross or Medicare correspondences are received in a month, as well as having tangible calculations of staff productivity. These reports give Solstas managers the tools they need to operate at rates of efficiency they did not know were possible.
Freedom is pleased to provide document and content management to make any company work at its most efficient potential.
ABOUT SOLSTAS LAB PARTNERS
Solstas Lab Partners, formed through a merger of two hospital-based labs, is one of the largest full-service laboratories in the nation. We support the unique needs of our clients and their patients with a full range of clinical, anatomic pathology and esoteric testing services. Our goal is to help you improve the health and well-being of your patients through the offering of a broad range of test menus and services in convenient patient service locations, while making available a suite of advanced client connectivity solutions for the seamless ordering of tests and retrieval of results.
The name, Solstas Lab Partners and all that it stands for, is about building long-lasting relationships with our clients through our core values of service excellence and customer care. These ideals are put into action everyday by our team of experienced, dedicated professionals who provide an exceptional level of personalized service and operational excellence.
(source: www.solstas.com)
ABOUT FREEDOM IMAGING SYSTEMS
Freedom Imaging Systems has been a pioneer in the field of document management since 1995. Evolving with the dynamic industry of enterprise content management, Freedom offers small and large businesses alike the tools they need to streamline their business processes. Freedom provides everything a business needs to collect, capture, store and manage data of any kind. In 1995, Freedom created the first version of RICAR (Record Image Capture And Retrieval), their breakthrough document management solution.
RICAR is fully scalable and is easily modified to fit the needs of any type of business. RICAR processes and manages documents ranging from employment applications to explanation of benefits records, for customers ranging from car dealerships to clinical laboratories. RICAR is a software system that can be utilized among many fields and across every department. RICAR also provides users with a complete audit trail making regulatory compliance effortless.
For additional information please contact:
Freedom Imaging Systems
Phone: 734-327-5600
Freedom Contact page