Track Productivity and Compliance
Track who is productive and who is destructive
RICAR's FreeWf has built-in tools that enable you to review user activity in real-time. Imagine sitting at your desk wondering what your staff is doing. In real-time, you can check productivity right from your desk! So now you can track and monitor the work of your team members which means better quality control. FreeWf keeps track of all actions taken by each user. Each time a document is touched; scanned, opened, routed, edited — FreeWf tracks it.
If someone calls with an issue about a document processed months ago - you can quickly access it. No more searching through file cabinets or searching endless PDFs saved on network share drives. Simply look the document up in Workflow and view the item history to find the document, see exactly who and when the document was worked. The accountability you lacked while working with paper documents is now built into your RICAR workflow software and only a couple of clicks away.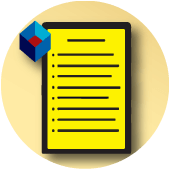 RICAR's Built-in Audit Trail
RICAR has a static FreeReports program designed to create productivity reports to help you instantly manage and audit your teams' efficiency from your desktop. Improve your accountability with access to audit trails. FreeReports is a series of reports developed by Freedom to enhance the RICAR software suite. These reports were built based on the data our customers ask for the most — productivity, audit trails and compliance.
Reports based on scanning provide details on the number of batches and documents scanned per week, per day, per hour. Workflow reports provide various levels of productivity reports — at a high level for the entire department and also an individual user level. Compliance reports are available, created specifically to accommodate privacy laws, like HIPAA and HITECH.
At any time, one can search to see who has viewed or deleted a document. You also have the option to view individual scan operator's productivity levels — how much is being scanned daily, when are their busiest times, which scanner has highest volumes. The options are numerous on the data provided and Freedom can further customize this program to suit your individual needs.
Now the statistical analysis can begin so that you can make your organization more efficient and profitable. As they say, Look at your data and set yourself free! No more guess work.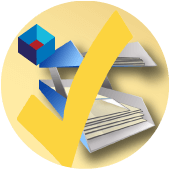 Quality Assurance Check of Data Entry
Laboratory Managers...
Freedom Imaging Systems' RICAR FreeAudit program is designed to allow management the option to verify data entered into the laboratory information systems (LIS) from requisitions, providing a quality assurance check of data entry staff. By taking the extra step to audit LIS entered data from paper requisitions, or HL7 information received from clients, you can get to the root of data entry errors, problematic sites, client related issues and more. Studies show data entry errors range from 10 to 650 errors per 10,000 fields.* Catch these errors on the front end and get them resolved early. Identify and eliminate the problem areas that have been the cause of patient and customer complaints... [more]